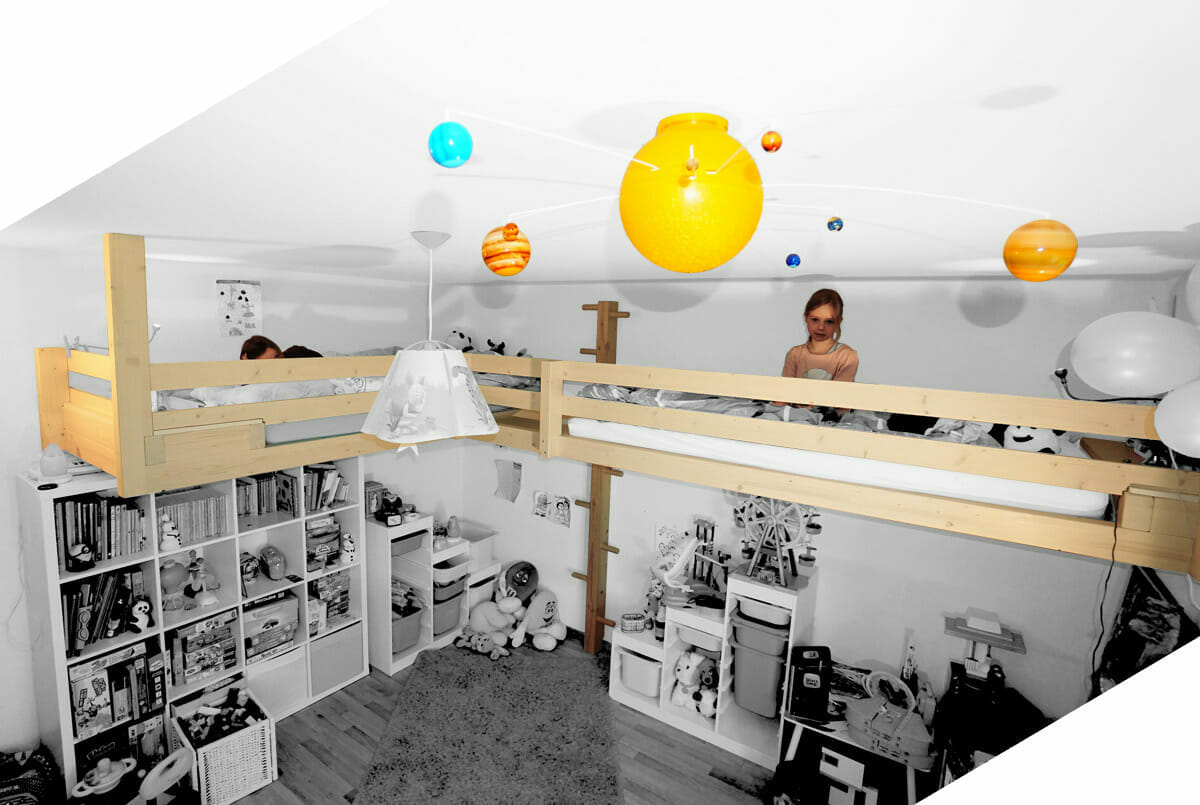 DOUBLE BEDS: IN LENGTH OR ANGLE FOR CHILDREN, CLASSIC FOR ADULTS OR AS A PLATFORM
The double-length mezzanine can be hung or with a foot in a sufficiently long room ( 4.5m).
With a central headboard, your children will have room to store their treasures…
The double corner mezzanine with only one ladder and two headboards is also suspended and requires a smaller room than the mezzanine in length.
For adults our structures are more imposing, but can also be suspended under a plaster ceiling.
The prices of all mezzanines may vary according to their dimensions, complexities, and options chosen.
Indicative prices (including quotation – manufacture – installation)
Mezzanine double in length and angle from 2100 CHF
Double adult mezzanine from 1900 – CHF
Included: a fence, a standard ladder and a headboard
Not included: box springs, mattresses, options, adaptations according to the specificities of the room.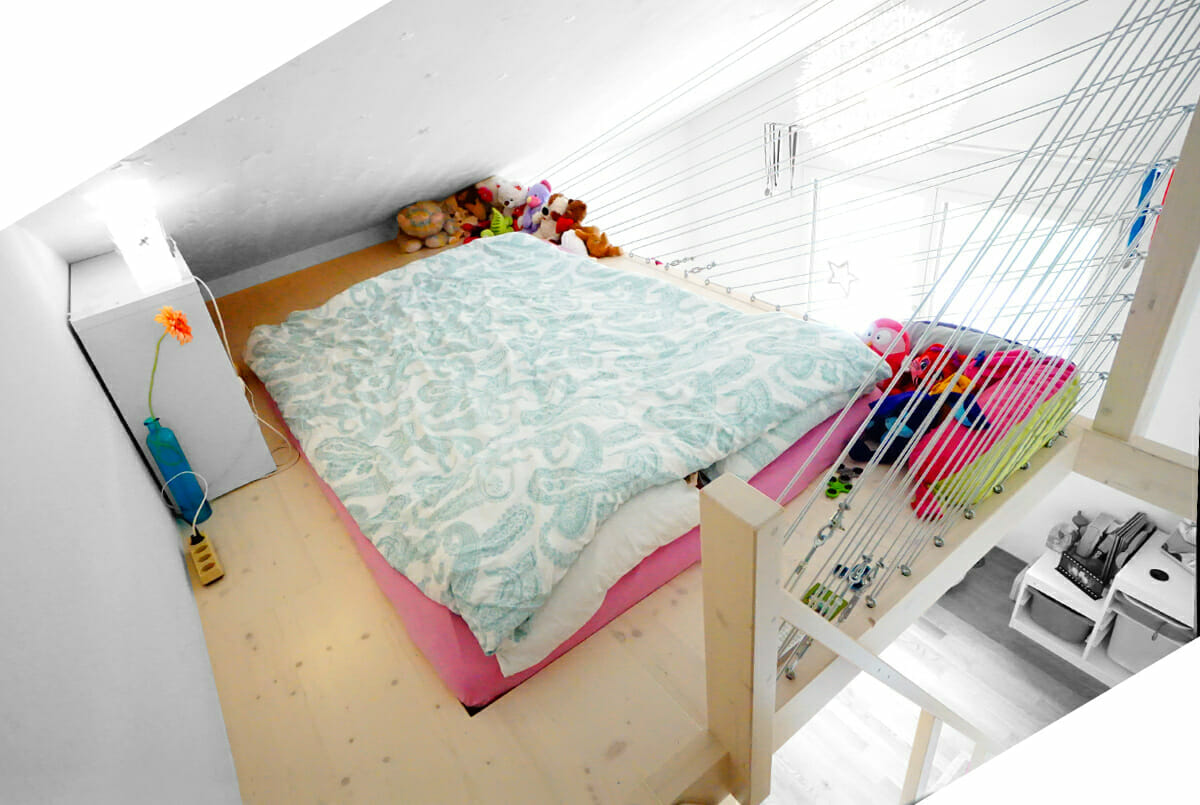 EXTRAS: OPTIONALE AUSSTATTUNGEN FÜR IHR HOCHBETT
Bücherregale, seitlich oder am Kopfende
Traditionelle Leiter, Japanische Leiter oder «Miller-Treppe»
Deckende Farbe oder transparente Farbe, mit der die Holzfaserung sichtbar bleibt
LED-Spots an der Unterseite des Hochbetts
Verkleidung der Unterseite, deckt den Lattenrost ab und fasst die LED-Spots ein
Stromanschluss auf dem Hochbett
Geländer aus Stahlseil, aus gespanntem Seil oder aus Holz
Treppengeländer aus rostfreiem Stahl