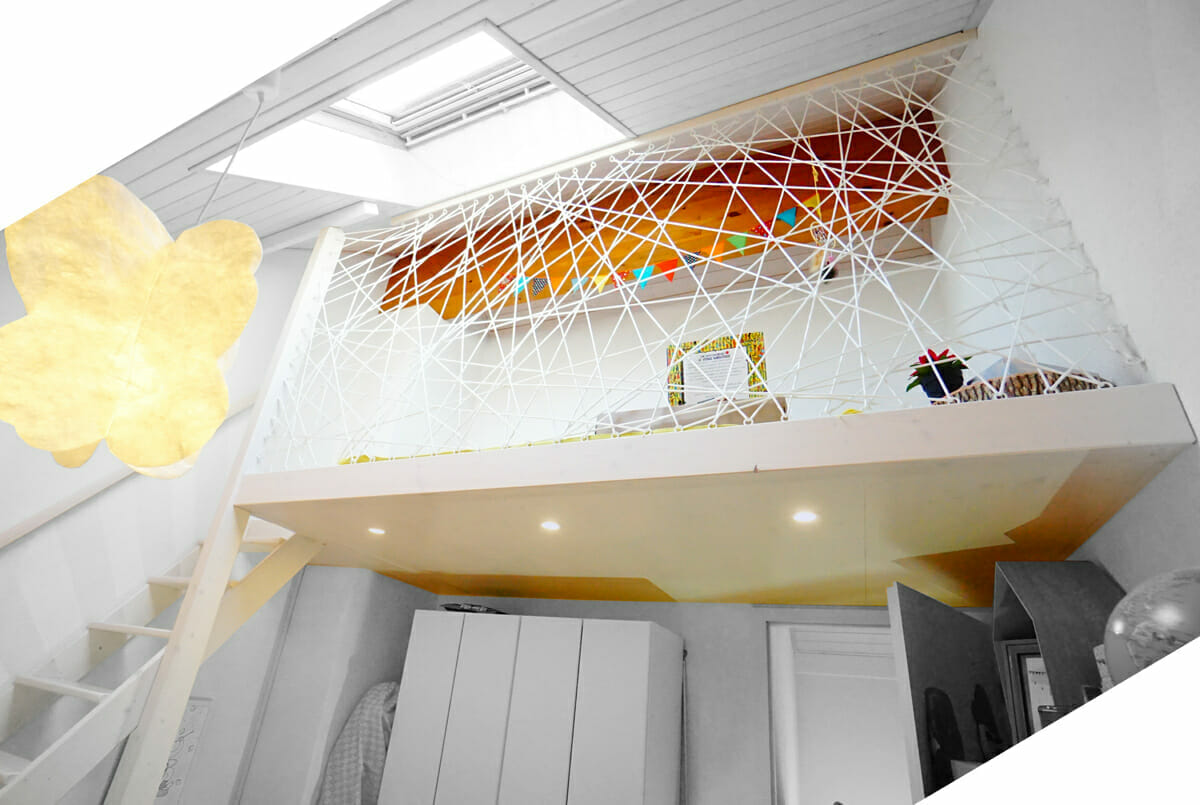 MEZZANINE or PLATFORM:
A LARGER STRUCTURE WITH A FLOOR ON AN ENTIRE AREA
The mezzanine platform allows for a flexible layout.
A layout as office, as a playground is quite conceivable, as it becomes a real additional floor.
The prices of the platforms can vary according to their dimensions, complexities, and chosen options.
Platforms from 500 CHF per m2
Indicative prices including (estimate – manufacturing – assembly). The options of paintings, spotlights, special barriers are not included.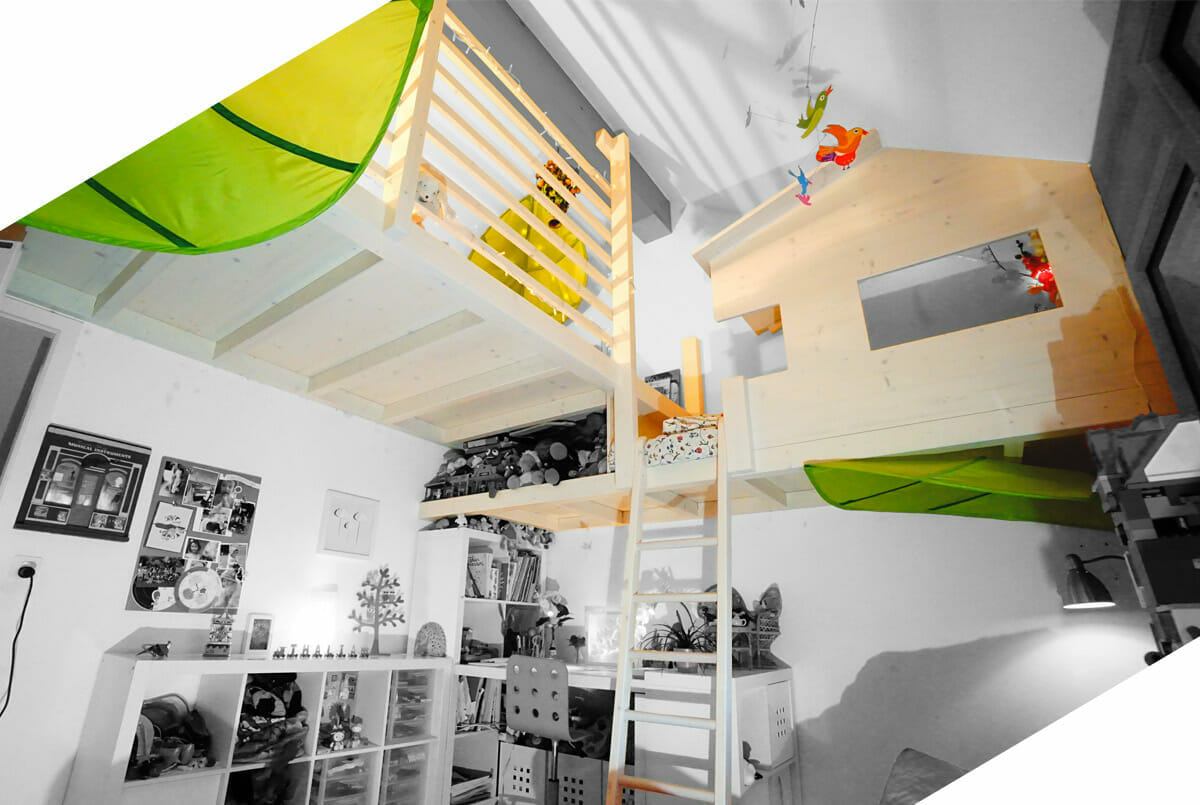 OPTIONS: DIFFERENT STYLES OF FITTINGS FOR YOUR MEZZANINE
Side or headboard bookcases.
Traditional or Japanese style ladder and miller's staircase.
Opaque or semi-transparent paint to keep the wood grain visible. Plating under the mezzanine to hide the box spring
LED spotlights under the mezzanine.
Electrical outlet at the top of the mezzanine.
Barriers in stretched cable and handrail in brushed stainless steel.
Stretched rope barriers.
Vertical wooden cladding barriers