SAVE FLOOR SPACE
Our hanging system can be adapted to all ceilings, whatever their height and quality.
A simple custom bed, transforming your children's room, or yours.
The possibility of creating bookcases or storage spaces according to your needs.
The prices of all mezzanines may vary according to their dimensions, complexities, and options chosen.
Mezzanine with a single bed 90x250cm with a 40x90cm headboard from 1400 CHF
Included: a fence, a standard ladder and a headboard
Not included: box springs, mattresses, options, adaptations according to the specificities of the room (plaster ceiling, windows, doors, cabinets, etc.)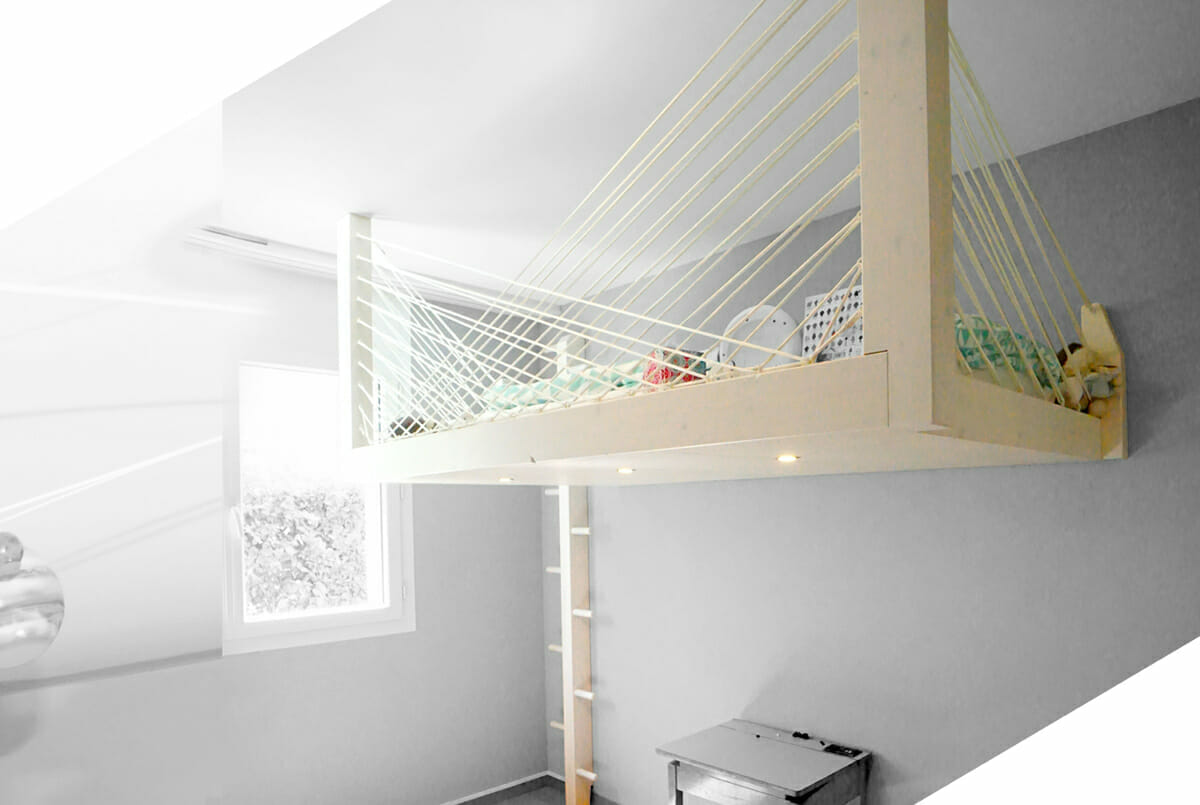 OPTIONS: DIFFERENT STYLES OF FITTINGS FOR YOUR MEZZANINE
Side or headboard bookcases.
Traditional or Japanese style ladder and miller's staircase.
Opaque or semi-transparent paint to keep the wood grain visible.
Plating under the mezzanine to hide the box spring
LED spotlights under the mezzanine.
Electrical outlet at the top of the mezzanine.
Barriers in stretched cable and handrail in brushed stainless steel.
Stretched rope barriers.